The National Council of Examiners for Engineering and Surveying (NCEES) is a national nonprofit organization dedicated to advancing professional licensure for engineers and surveyors.
NCEES develops, administers, and scores the examinations used for engineering and surveying licensure in the United States. It also facilitates professional mobility and promotes uniformity of the U.S. licensure processes through services for its member licensing boards and licensees. These services include the following:
Learn more about NCEES by downloading the NCEES annual report. You may also learn more about the Council's governance.
NCEES meets BBB accreditation standards, which include a commitment to make a good faith effort to resolve any consumer complaints.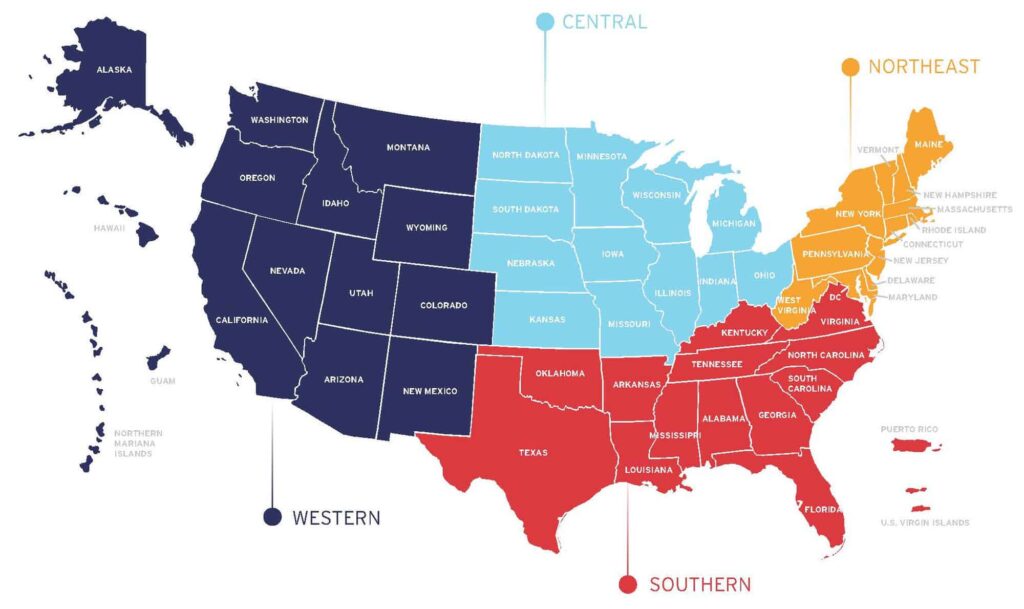 Zones
The Council's members are the engineering and surveying licensure boards from all 50 states, the District of Columbia, Guam, Northern Mariana Islands, Puerto Rico, and the U.S. Virgin Islands. These boards are divided into four geographic zones: Central, Northeast, Southern, Western.
Member Resources
This section contains member, enforcement, and volunteer resources. If you have been provided login credentials, then you may access these resources.