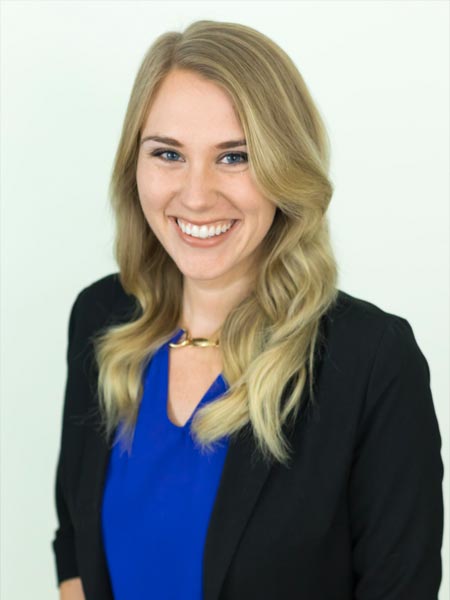 experience
Danielle Yoon is a civil engineering graduate of Michigan State University and a member of NSPE's Emerging Leaders Class of 2020, Yoon is employed by Fishbeck, an architectural/engineering firm headquartered in Grand Rapids, Michigan. She also serves as a grant and funding specialist at Fishbeck and works to secure funding for communities and their public infrastructure initiatives. Yoon had the opportunity to work in Flint during the onset of its local water crisis. Receiving word that Flint was awarded a $20 million grant for its water infrastructure improvement remains the high point in her career to date.
Why are public infrastructure initiatives a passion for you?
Roads, drinking water, sanitary sewers, storm sewers—we all use public infrastructure every day, but it is falling apart before our eyes (or beneath our feet). When I found I could help communities obtain the funds to fix this infrastructure by identifying and applying for grants, I knew it was what I wanted to do. Civil engineers are beginning to step into this role more frequently, and I would love to see the trend continue. It's a great way to incorporate skills like writing into the profession.
Why do you think professional licensure is so important in engineering?
It is an engineer's ethical obligation to hold paramount the public health, safety, and welfare of the public. Professional licensure requires education, examination, and experience requirements, creating a minimum threshold for safety. Professional licensure is needed to help achieve NSPE's vision, which is a world where the public can be confident that engineering decisions affecting their lives are made by qualified and ethically accountable professionals.
What tips would you give someone who is currently preparing to take the FE and PE exams?
My best advice for taking the FE is to take it before graduating. The material is freshest, and you are still in the studying and exam mindset.
As for the PE, after several years of college, you should know what studying methods work well for you. Apply those strategies. I have always needed a lot of preparation to do well on exams, so I began studying in small chunks several months before the PE. My employer purchased an online preparation course that a group of us were able to take together. This structured format worked well for me. Finally, reach out to your coworkers. They are a great source of study and reference materials.
What are the biggest challenges and opportunities you see as communities across the country look to improve their infrastructure?
I think the biggest challenge is one that we're all familiar with and that is a lack of funding. Oddly enough, this has led to what I see as one of the biggest opportunities for communities. As funds run tight, maintenance projects are pushed back. We have seen this done so often that reconstruction is often required. Creating new infrastructure can be a guiding force in creating a vision for a community. It can be transformational. I encourage everyone to look at your community's master plan. Our future is being planned, and there are opportunities to get involved and make your voice heard.
How has the NSPE Emerging Leaders Program helped you develop as a professional engineer?
I loved so much about this program, but the group project we were tasked to complete made the biggest impact on me. My team worked for several months to solve a real issue NSPE was having, which involved educating young engineers and students on the relationship between engineering and public policy. At the end of the program, we were given the opportunity to present our recommendation to the NSPE Board of Directors, and several months after this presentation, our team is assisting NSPE to carry out our proposal.
What advice would you give to those trying to decide if they should become licensed or not?
Licensure is a responsibility and an honor. In my experience, engineers often focus on the how of licensure, but it is equally important to understand why licensure is a vital step in protecting the public. Talking to someone who is licensed to find out more is a good step to take.