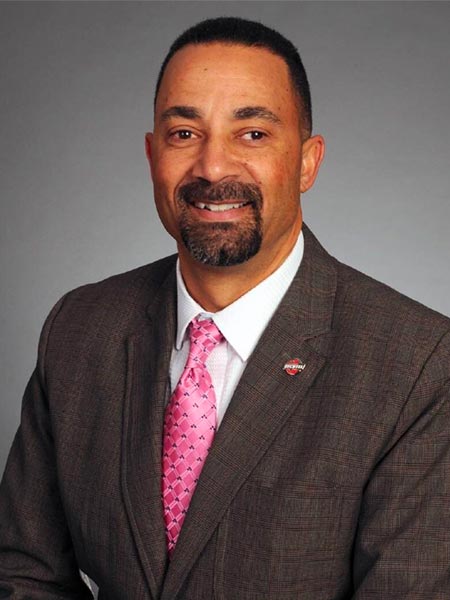 experience
As a member of the Infrastructure Global Business Unit (GBU) Functional management team, Kevin led the Quality and Six Sigma function and collaborated with functional leaders from Engineering, Procurement, Construction and other functions as part of an integrated leadership team. Kevin's team was responsible for developing and maintaining certified management systems for Quality and Collaborative Working and providing Quality Assurance, Quality Systems Engineering and Six Sigma business improvement expertise across the GBU.
Kevin was Corporate Quality and Six Sigma's Integration and Effectiveness Manager responsible for the development and implementation of the quality and continuous improvement tools throughout the enterprise. Before his corporate assignment, Kevin was the Field Engineering Manager for the Dulles Corridor Metrorail Project, ensuring that the design drawing, specifications, and supplier documents were implemented during the direct hire construction field activities.
Previous positions also included Lead Field Engineer, Civil, and Lead Resident Engineer. Six Sigma played a part in Kevin's Bechtel background as he held a Project Master Black Belt position for the Dulles Corridor Metrorail Project and was the Six Sigma Deployment Coordinator/MBB/BB for Bechtel's Communications Business Line.
Kevin earned a master of engineering in environmental engineering from the Stevens Institute of Technology and a bachelor of science in industrial engineering from Rutgers University.
What is your involvement as a leader of Bechtel's Diversity and Inclusion program?
I work with the Bechtel leadership team on developing and implementing an actionable strategy that advances diverse teams and a more inclusive culture across the company. As an engineer and the Chief Diversity and Inclusion Officer, I bring together the passion, the vision, and the implementation rigor that we bring to every project we work on. We are applying our project execution thinking to diversity and inclusion goals. We define deliverables, implement actions, and measure progress. We understand the value of diversity and inclusion for our business as it advances our delivery to customers and enables us to be an employer of choice in an increasingly competitive environment. We are now focusing on implementing action plans that will bring measurable results. It is highly rewarding work, especially in this moment in history.
When and how did you know you wanted to pursue engineering as a career?
This took a while to figure out. I had no role models or family members who could guide me. I followed my gut and took a cue from my high school friends who were interested in STEM careers. If they could be engineers and I was able to excel in the same advanced placement classes as them, then I felt equipped to handle the rigor of the engineering program in college. Though I enrolled in an engineering program, I didn't know what I wanted to major in well into my sophomore year. My sophomore-year advisor was key in helping me think through my options after a particularly confusing mechanical engineering design class. The discussion helped me focus on industrial engineering, and I began to excel in the coursework. All of a sudden, engineering was fun and exciting again. This just shows you how important mentors are in our education and careers. Good mentors often bring the clarity and encouragement we need to take the next step.
Why is diversifying the workforce critical to the field of engineering moving forward?
Business performance is driven by collaboration and engagement by all team members; diverse teams provide more innovation. Because of the individual differences, collaboration is broader; this results in a variety of options to deliver the best cost-effective approach for our stakeholders and clients. In addition, the world is changing and will look different as early as 2025. It will be critical to advance diversity in engineering through raising STEM awareness at an early age and diversifying candidates entering and graduating from universities. A diverse talent pipeline will be critical for the engineering industry to continue to thrive and be successful in both the near-term and long-term future. However, once you increase the talent pipeline, you have to ensure they can fully contribute and thrive in the workplace. The task at hand is worth the investment and will require companies to take a hard look at their culture and their HR policies and practices. This will take time. Being flexible and creating a platform to drive awareness and understanding while moving in a direction in which teams will begin to adopt practices that promote an inclusive workplace are essential for achieving a diverse workforce.
What are the critical components to having a more diverse engineering workforce?
Early introduction to STEM is key—with an emphasis on role models, engaged educators, and various other connection points to sustain the early development. Advancing diverse talent through STEM education and allowing talent to continue to grow and remain excited about STEM and engineering fields is critical. The entry into engineering in college is necessary, and universities, industry partners, and diverse organizations will all have to play a part in sustaining diversity while this talent advances through the four-year, graduate, and/or Ph.D. programs. Finally, giving diverse talent the opportunities for internships, research, leadership, etc., will allow them to remain excited. It will also translate what education can do to real-world experiences.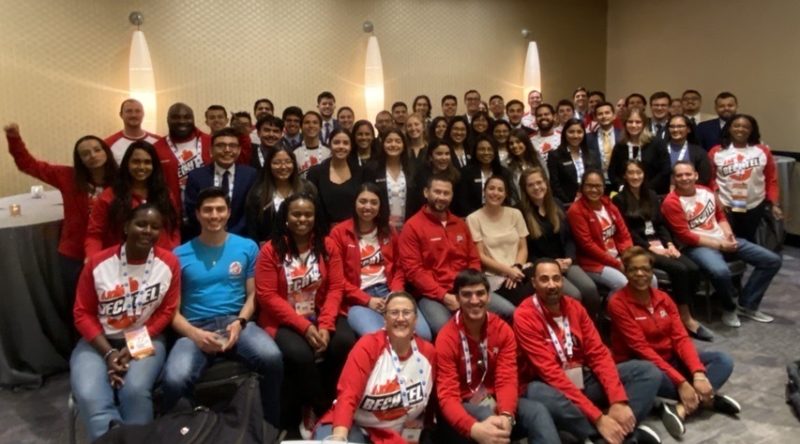 Why was it important to you to get your license and become a P.E.?
To me, getting the P.E. license was reaching the goal line and making the touchdown as an engineer. The license meant I could be recognized and act as a professional engineer. Whether used formally or not, it opens up career possibilities and solidifies your position in your applicable field, just like it does for doctors and lawyers. I knew at the four-year mark that I needed to have the experience to sit for the PE exam and achieve the milestone every engineer should strive for. An added benefit is that special feeling of accomplishment once you pass the exam and get your license.
What advice would you give to others who are debating whether or not to become licensed as a P.E.?
My advice is to plan for licensure and achieve this goal within four to six years after graduating with your engineering degree. It's an accomplishment that you may or may not use; however, it is best to go for the "goal line/trophy" for two reasons. First, it establishes you as a subject-matter expert and licensed engineer. Second, it prepares you for scenarios and options where the use of a license is necessary because some engineering companies self-perform or have design contract awards that will require drawing certifications to support their customers.
What projects or initiatives are you most proud of during your career?
If I had to decide on a single project, it would be the Dulles Metrorail project that I worked on while at Bechtel. It was by far an extensive project from cradle to grave, collaborating with multiple federal, state, and local government agencies. We did preliminary design then transitioned to final design. While in final design, we began implementing construction services and eventually focused on rail operations. During this project, I had four roles. My professional and personal development was ongoing throughout my time onsite. First, I implemented a Six Sigma program on project to implement cost-saving processes. After that, I transitioned to a Resident Engineering position and then moved to the Construction Services team to support station and rail system completion per the approved design plans and permits. My final role was the Project Field Engineer position, which governed the completion of construction in accordance with design. The Field Engineering team was responsible for raising field changes if a variation in design was required in the field. The completion of four roles on this project gave me a great experience and highlighted the various roles of an engineer during a large-scale design-build project. It also gave me bragging rights of having been part of a project that improved the lifestyle for one of the most congested areas in the region.
What are the biggest challenges and opportunities that exist for engineers in the future?
Graduating more engineers (the foundation for the future); partnering with universities to mentor, coach, and support prospective engineering talent.
Competing with non-engineering companies that now understand the value engineers bring to consulting, finance, banking, etc. (attracting diverse talent)
Giving engineering talent internship experiences that will allow them to navigate their engineering careers.
Getting engineering graduates prepared to sit and take the PE exam—more licensed engineers!