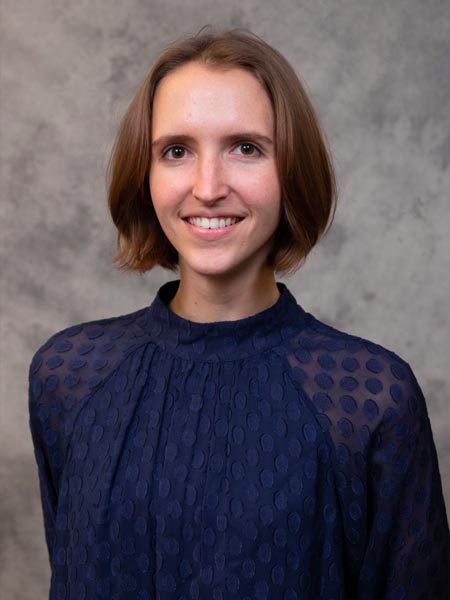 experience
Kori McKenzie is a civil engineering graduate of the University of Florida and a member of NSPE's Emerging Leaders Class of 2020, McKenzie is employed by Dallas-based Jacobs as a site development engineer, with experience in hydrologic and hydraulic modeling. With a staff of more than 55,000, Jacobs serves clients worldwide with a full spectrum of professional services—engineering and design consulting, technical, scientific, and project delivery for the government and private sectors. McKenzie previously worked as a water resources engineer and is certified in floodplain management by the Texas Floodplain Management Association.
What do you do on a daily basis as a site civil engineer?
The way I explain it to students is something like this: I am responsible for everything between the building and the road, both above ground and below ground. On any given day, I might be laying out utilities, grading the site, or designing a parking lot or sidewalks or fire lanes—among other things. Ultimately, if I have done my job correctly, no one should be able to tell that I existed once the site is constructed. They should be able to get from point A to point B without tripping or stepping in a puddle.
How important in your mind is professional licensure in terms of helping to protect the general public?
Professional licensure is crucial to establishing trust with the public. It signals to them that care has been taken to determine the competence of the people responsible for keeping them safe as they move through the world. Professional licensure also provides a mechanism to prevent further damage if a licensed engineer falls short on their duty to the public at any point in their career.
What tips would you give someone who is currently preparing to take the FE or PE exam?
It is so important to understand your own learning style. Don't let your peers pressure you into studying a certain way just because that is what worked for them. Prepare yourself the best way you know how, and be confident.
When and how did you know you wanted to become an engineer?
When I was in high school, it was my dream to design homes, but then the housing market crashed. For the first time, I was confronted with the idea that my livelihood could be impacted by forces beyond my control. I started searching for stable careers that would be in high demand through economic downturns or other national disasters. I figured out that the world would always need engineers, maybe more so in times of strife.
What advice would you give to someone who is trying to decide if they should become licensed?
I would thank them for being intentional about the decision, because the responsibility associated with licensure is not to be taken lightly. Often, becoming licensed is seen as something we are supposed to do to propel our careers forward, but, ultimately, the safety of the public relies on the most competent, careful, and ethical engineers pursuing licensure. I know several engineers in training who have decided not to pursue licensure because they are not ready or willing to take on that responsibility. That level of self-awareness should be commended, as it helps to protect the professional engineering license and the reputation of P.E.s everywhere.