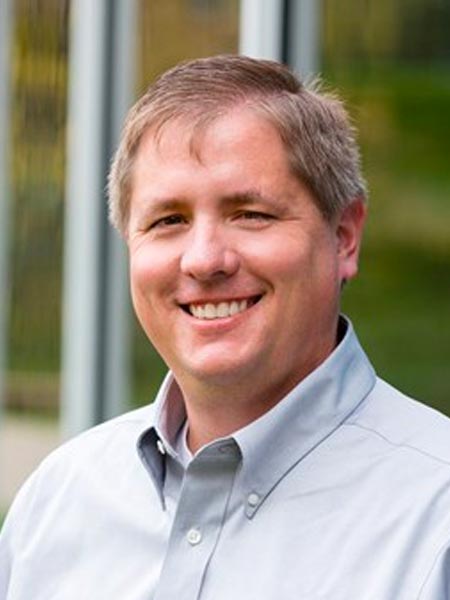 experience
Randy Zerr is the county engineer for Wayne County, Iowa. He began working in the civil engineering and land surveying fields in the early 1990s alongside his dad. He received his bachelor's degree in Civil Engineering from Kansas State University in 1999. He is a licensed professional civil engineer in 10 states and a licensed professional land surveyor in 6 states. Since entering the professions of civil engineering and land surveying, his work has been mainly in the private sector in the civil/site development area. He also worked in the public sector upon graduating from college and in his current role as the county engineer. He is a member of the Iowa County Engineers Association, the Society of Land Surveyors of Iowa, the Missouri Society of Professional Surveyors, and the Corydon, Iowa Rotary Club.
Why did you decide to become dual licensed, and what was the path that you took to become dual licensed?
I became a dual licensed engineer and surveyor because my dad is dual licensed. The dual licenses allowed my dad to work on multiple projects from field-to-finish. I took the PS exam prior to taking the PE exam because in the early to mid-2000s, there was a movement to eliminate the ability to get licensed as a PS by experience only. If I had not taken advantage of the experience only, I would have had to complete another two or four years of surveying education, on top of my four years of engineering education, to apply for the PS license.
What are the advantages of being licensed in 10 different states?
The main advantage of being licensed in 10 different states is when a project comes forward, I can start both surveying and engineering work immediately without having to go through the licensing process in that state.
What advice would you give those who are thinking of becoming licensed in multiple states?
When I told my dad that I had passed all the exams to be licensed as a land surveyor in Kansas, he was excited and congratulated me. He then went on to tell me, "Now they can take it from you, so be careful." His next sentence was, "Get licensed in all states you are thinking of potentially working in because once your references have retired or passed away, it becomes harder to get that engineering and land surveying license." So, my advice to individuals who are thinking of becoming licensed in multiple states is to take a step back and make a list of potential states they think they might want to get licensed in, think about where they currently live and where they think they might want to live in the future, think about their position within their organization and what their workload (design, management, etc.) is, and then apply for the licenses including those that might require additional education, an additional exam(s), etc. I do caution individuals who are licensed in multiple states because laws, rules, continuing education, etc. vary from state to state, so be aware of what each state and each state's professional license requires from the licensee.
What advice would you give those who are thinking of becoming dual licensed?
I would strongly encourage anyone who is licensed in one profession to become licensed in another profession. Being dual licensed gives additional credibility when working on a project that affects one or more professions, allows for further explanations when speaking with the public, and can allow for a seamless transition from one task on a project to another.
What does your job as a county engineer entail? What types of projects do you work on? Are there times where you work as an engineer and a surveyor?
My job as a county engineer entails planning, coordinating, allocating, and supervising the engineering and construction assignments associated with the maintenance and repair of the secondary road system; preparing the annual budget and administering the funds for the secondary road system in accordance with the Iowa DOT specifications; overseeing the design, planning, and priority setting for all road, bridge, and culvert work; preparing plans and estimating and advertising letting information for construction projects; supervising and inspecting all construction and maintenance work and ensuring its economical and efficient performance; establishing departmental personnel policies and making the final staffing decisions; performing public relations work within the community and the state; consulting with the public concerning problems or complaints; and consulting with and working under the direction of the county board of supervisors.
I work on projects ranging from repairing/replacing culverts of all sizes, repairing/replacing bridges of all sizes, repairing/replacing paved roads, and working with landowners on situations involving the county, the state, and the federal government.
As a dual licensed individual, I can work in both capacities as an engineer and a surveyor on any given project. Most projects require the county to have a good idea of where the road right-of-way is prior to commencing construction activities, so that is where being a surveyor is beneficial. I am also able to author property descriptions for right-of-way acquisition and disposal as well as for the creation of an easement or vacation of an easement.
In your mind, why is professional licensure so important in engineering and surveying?
In my mind, engineering and surveying professional licensure is important so that the public understands that time and effort has been taken to obtain a level of responsibility that encompasses health, safety, and welfare. Licensees are held to a higher standard because we follow an ethical code of conduct and have the additional education and training required.