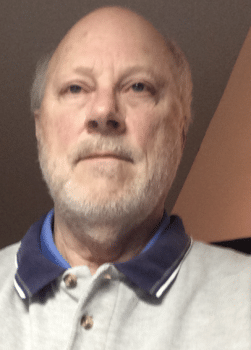 experience
Robert P. Stevens has been the sole proprietor of The Stevens Group, LLC for over 19 years. He works with small and medium-sized manufacturing and industry clients on environmental compliance and engineering projects. Previously, he worked with large consulting engineering firms, including Roy F. Weston and CH2M Hill. Stevens also worked in government contracting with the EPA. He has degrees from the University of Michigan and Georgia Tech.
How did environmental engineering and compliance become a passion of yours?
Growing up in Western Michigan, there was a nice mix of natural features and manufacturing. We lived near Lake Michigan and a small lake, but there was a fair amount of pollution going into the lakes. So, I studied chemical engineering with the intent to work on wastewater treatment. Some of my early work was domestic and industrial process design. As the regulations changed, the compliance difficulties increased, so I had the opportunity to branch out with other environmental issues. My latest work has been compliance—back to the beginning to help companies not discharge into the lake.
What advice would you give someone who wants to become an environmental engineer?
Get ready to continue learning. This field is a nice mix of science (biology, chemistry, physics), math, and at times creative writing. But you get many opportunities to apply that knowledge to real-world issues, and you often get to see results and progress.
Why was getting your P.E. license important to you? How has it benefited you?
The P.E. license was validation that I understood engineering principles and had gained some experience in using that knowledge. Having the license and being able to add P.E. to my various titles over time has been a quite straightforward way to indicate my training includes the discipline required to be an engineer.
What advice would you give others who are thinking about getting their P.E. license?
Just do it. There is a good sense of accomplishment in being able (forced) to document your experience. Also, it reinforces the engineering principles you learned in school.
What types of clients do you work with, and what does a typical day/project look like for you?
My clients, over time, have been quite varied, including big companies and small companies. Now I focus on small and medium-sized manufacturing or industrial clients. I tailor the work to what they need. My emphasis is on describing the what/why for the rules and then completing the how. So, I do quite a lot of report preparation. A typical project would include understanding the client requirements and preparing explanations (or calculations) of what is needed. I do a lot of focused searching for background information. The internet is good at finding technical information, as long as you are familiar with what you are searching.
What are the environmental issues you see most often when working with your various clients?
For manufacturing, the challenge for my clients is to know enough to confirm they are responsibly managing their impacts on water and air. Another issue is reducing waste.
How has mentorship impacted your career, and what are some of the lessons you have passed on to young engineers who you mentor?
I have been truly fortunate to have great teachers, fellow engineers, and managers who were committed to continuous improvement (even before that became a buzzword) and who would challenge me to do better. So, my message to young engineers is to work to get better, look for the hard stuff, see every problem as an opportunity to learn, listen to and tell stories, and enjoy what you do.